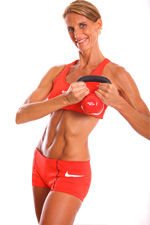 Lt. Kaffee: "I want the truth!"
Col. Jessep: "You can't handle the truth!"
If you've seen the movie "A Few Good Men," you know the fiery confrontation and intense courtroom scene when Tom Cruise finally gets Jack Nicholson to confess to what really happened in the death of Private Santiago. A much less dramatic, but profound "reality check" recently played out between my husband and me in our kitchen.
My husband and I were strolling through the grocery to pick up chicken, broccoli and fresh fruit for dinner. It was a Saturday so there were lots of food samples tempting us. A sweet woman with a plate full of meatballs cooked in marinara sauce offered us her wares just as my teenage son called to ask if he and his friends could hang at our house that night. I love having the kids around and enthusiastically said, "Of course!"
I quickly realized the dinner I'd planned would never feed a small army (teenage boys). Impulsively I grabbed a couple bags of the frozen meatballs I'd just sampled and a couple jars of marinara sauce so I could have my son's favorite meatball subs on hand for whoever showed up. My husband looked at me quizzically and said, "I thought we were having chicken?" I quickly explained we'd had a change of plans. Move over June Cleaver! There's a new mom on the block and the kids are coming to MY house tonight!
Before he could say anything more I threw in a couple boxes of Ghirardelli brownie mix. He simply shrugged and said, "Guess I'll get the buns." He returned with huge WHITE hoagie buns. His good intentions were met with a scowl and upturned nose. Innocently he asked, "What?" To which I sneered "White buns?" If you want a job done right, do it yourself...so off I went for smaller, whole grain buns. Sure they're teenagers, but I do like to encourage awareness of the ridiculously large portions we've become accustomed to in the U.S. and I mean really...WHITE bread??
When we got home I quickly threw meatballs and marinara in the crock-pot and whipped up the brownies. I felt like a regular Mama-Mia! After the boys were done eating I went into the kitchen to clean up and (cue the music from Jaws) I became a shark with a drop of blood in the water. Totally unexpected I headed into a feeding frenzy devouring not one, but TWO meatball subs (remember they were "small" buns) and popped a few more "bite-size" meatball chasers down the hatch for good measure!
My husband happened to walk in and said, "You know if I were doing that you'd sure have something to say about it!" To which I tried to defend myself, "Seriously?! You KNOW I eat better than ANYONE in this family!" Throw in a little more passionate ranting for good measure...and when I was done, my husband said, "I'm just sayin..."
I wasn't planning on dessert but hubby served me up a hearty slice of humble pie! At the time, I felt more indignant than indebted but if it's not too late I hope he'll accept my apology! The truth can be hard to swallow: too much of any food is TOO much and CLEAN eating comes from Mother Nature's kitchen - not the frozen foods aisle. Tell yourself whatever you want, but summer's here and one thing's for sure, your bathing suit won't lie! Can you handle the truth?