KettleWorx KettleBell Program on WAGA Atlanta
FOX 5 "Good Day Atlanta" … Hot-lanta! A RED-HOT Green Room was swirling with excitement over KettleWorx as celebrities Actor/Comedian Aisha Tyler (Friends, E! Talk Soup) and Actor Lucas Till (Hannah Montana Movie, Walk the Line) got into kettlebells between segments! A svelte 6 foot Aisha knows firsthand what an incredible punch a kettlebell workout delivers…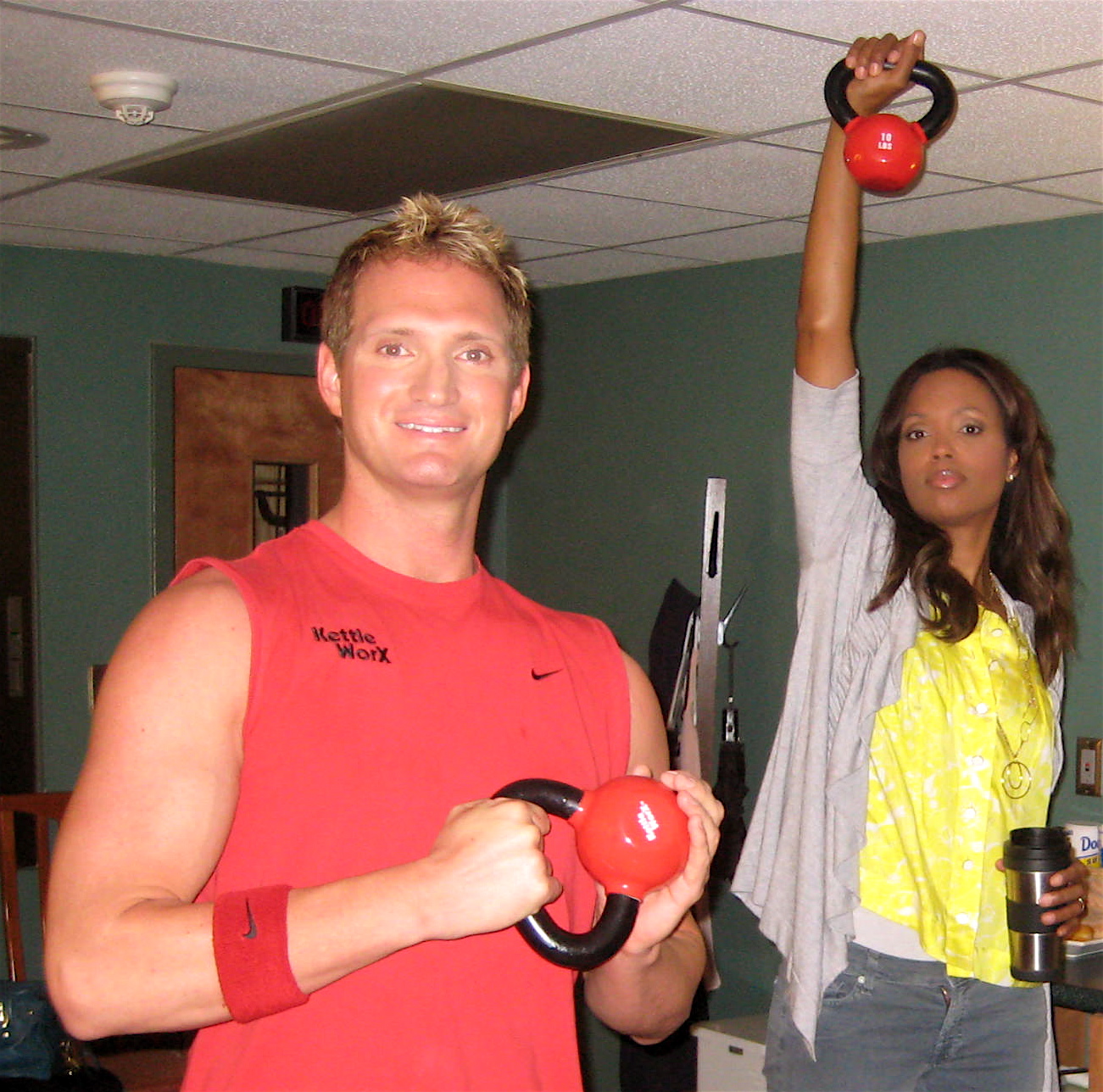 …and Lucas Till was sent on his way with the KettleWorx DVD's.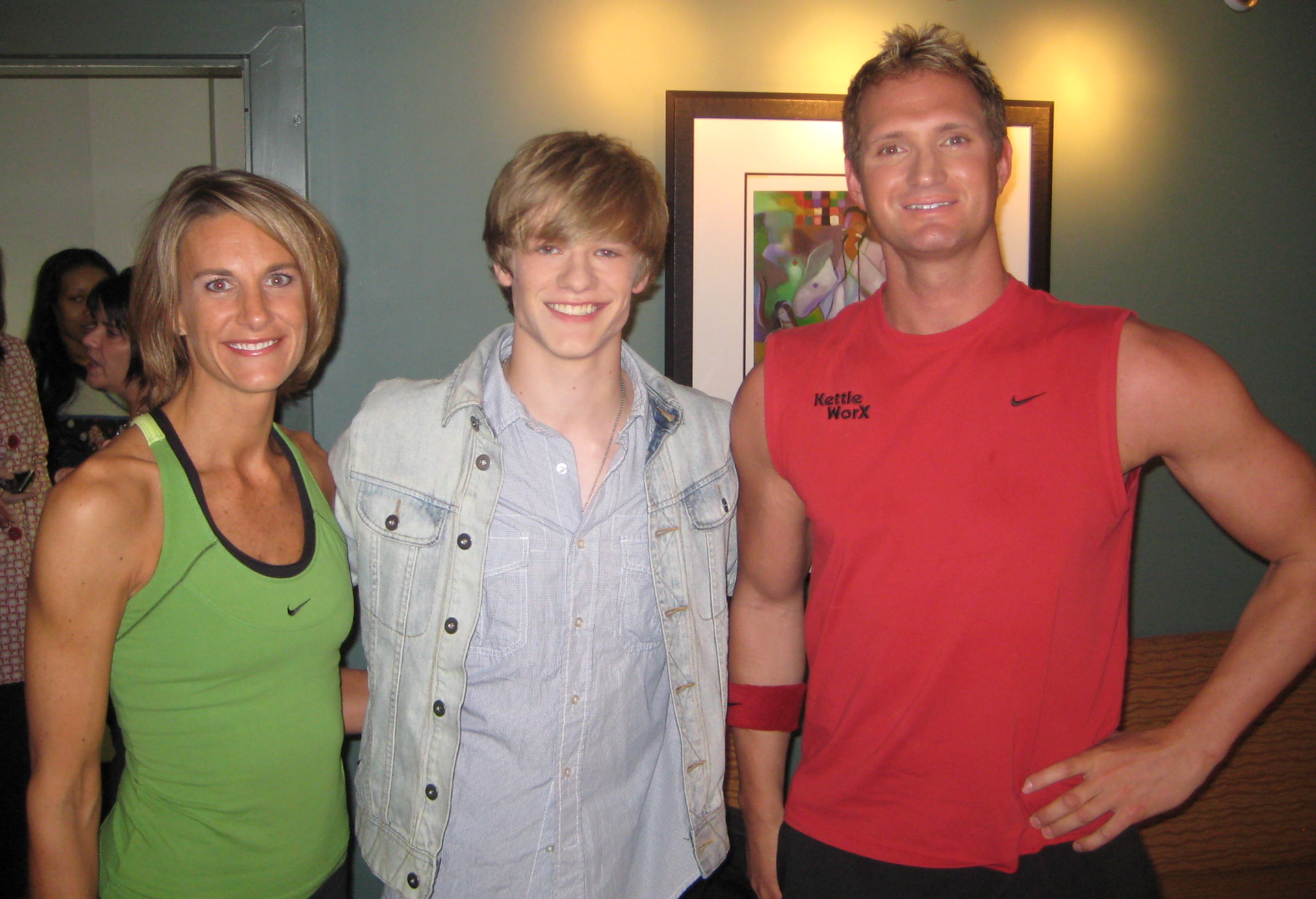 He's prepping for his new role in the current Jackie Chan movie where he does a lot of his own stunts…we expect he'll be glad to have some extra resources to draw on for strength and stamina training to keep pace with Jackie Chan! Co-Hosts Suchita Vadlamani and Mark Hayes were all about the vibe as well—Suchita's enthusiasm was simply "bubbling over" and Mark was quick to see the possibilities not only for himself, but also his son who is a hockey player!!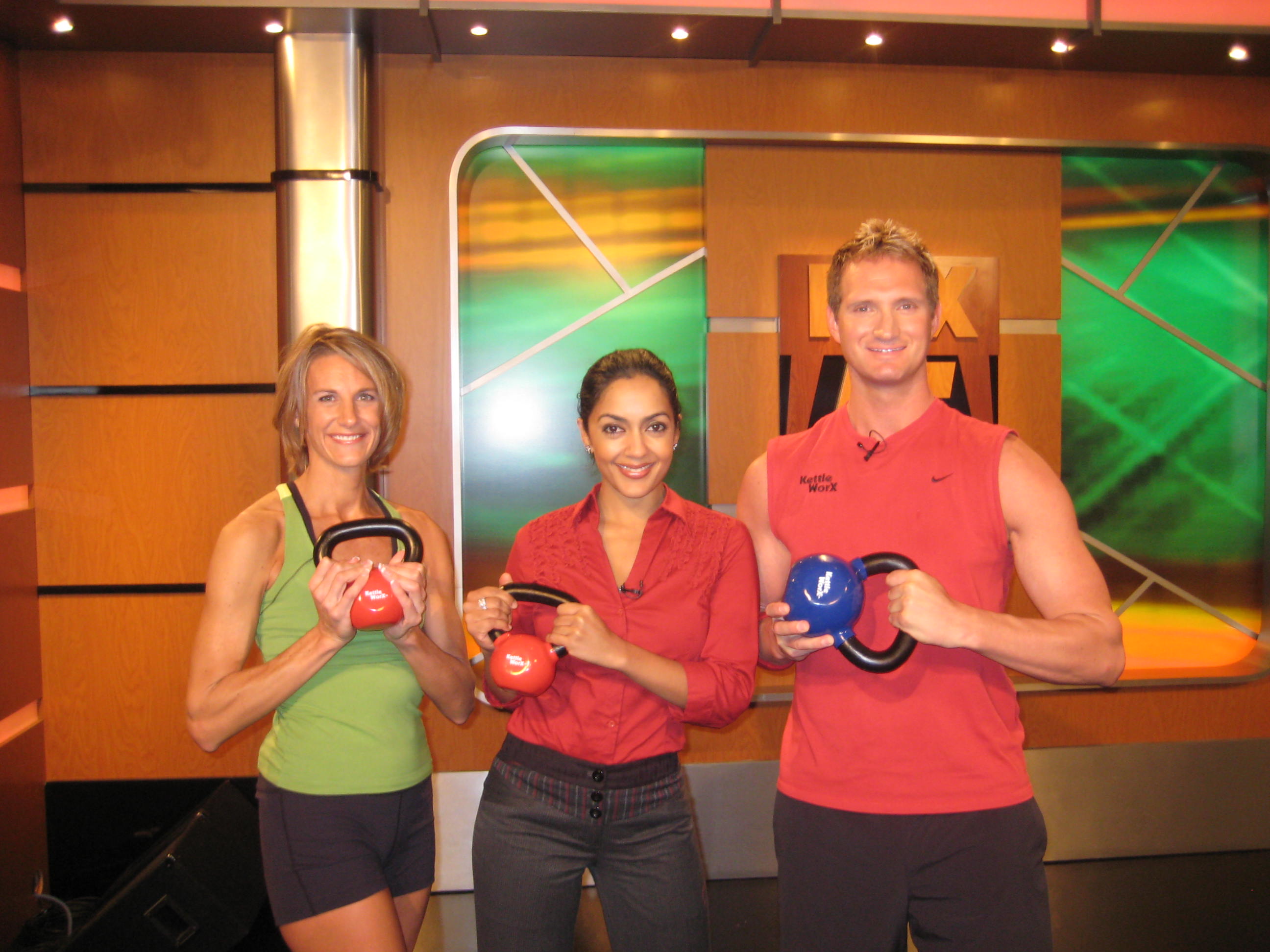 KettleWorx—spreading fun and fitness across the country…next stop on the "I Love my Kettlebell Tour"—TEXAS!!
Tags: "ryan shanahan", kettle ball, kettle balls, kettle bell, kettle bells, kettle worx, kettleball, kettlebell, kettlebells, kettleworks, kettleworx