KettleWorX Kick Start Kit with Stretching Strap- 5lb.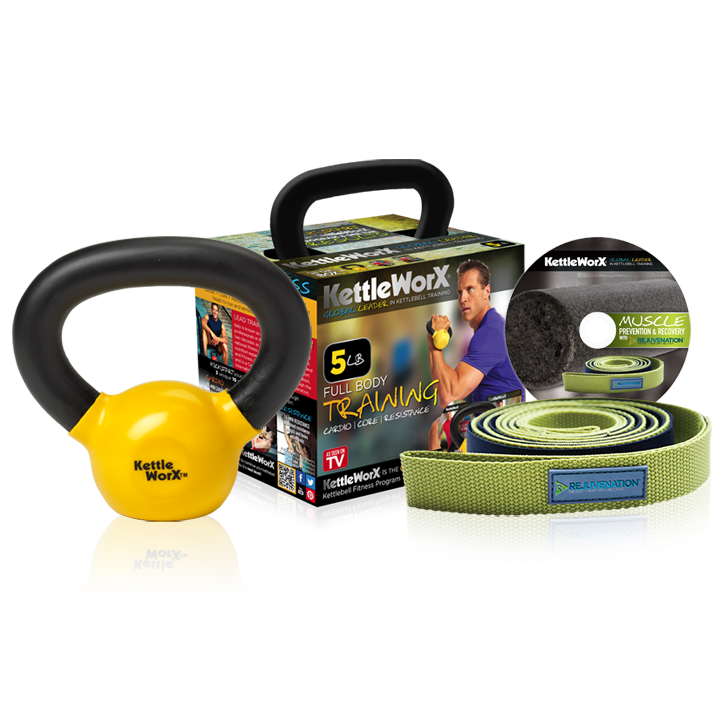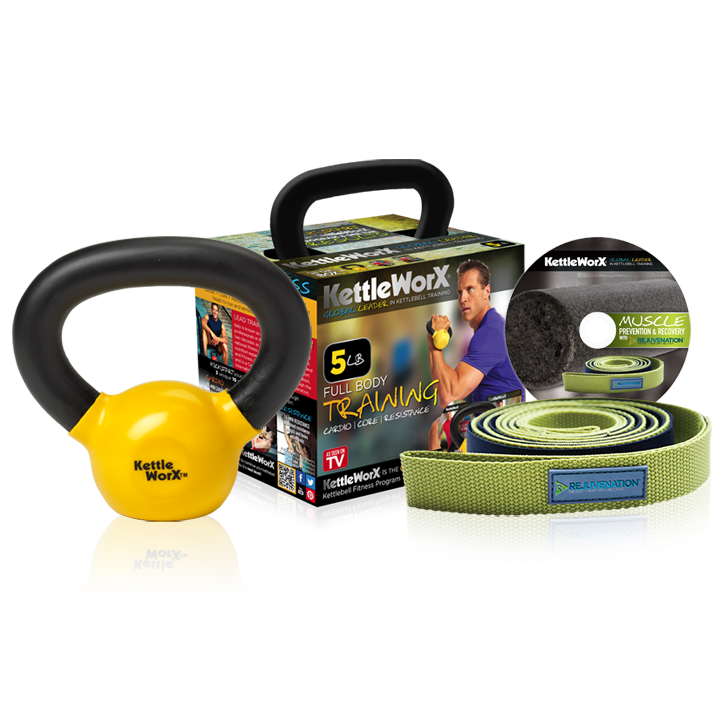 Tweet

KettleWorX, the global leader in kettlebell training brings you an introductory kettlebell fitness program designed to kickstart your fitness program and bring the results! The KettleWorX Kickstart Training DVD will turn your body into the ultimate fitness machine, moving in 3 dimensions for more effective whole body workouts.
The product includes:
The KettleWorX Kickstart Kit Training DVD Contains 30-minutes of kettlebell programming!
(1) 10-Minute Cardio Workout
(1) 10-Minute Core Workout
(1) 10-Minute Resistance Workout
Kickstart Guide:
Take an introductory tour of KettleWorX and familiarize yourself with the brand and unique offers
5 lb. KettleWorX Premium Kettlebell:
KettleWorX Premium Kettlebells are unsurpassed in quality. Made from high-grade alloys, each has a vinyl coated body for durability and added safety
Rejuvenation Stretching Strap:
Designed to help you achieve much deeper, more effective stretches than are possible when done on your own
Rejuvenation Instructional DVD:
This 15-minute instructional DVD will show you how to use a stretching strap to fully recuperate, making sure you're achieving the very most from your workouts